"To Educate you on the Science and Health Benefits of Sourdough, Nourish Your Life With Organic Ancient Grains, and Turn Gluten Intolerance Into Gluten Freedom."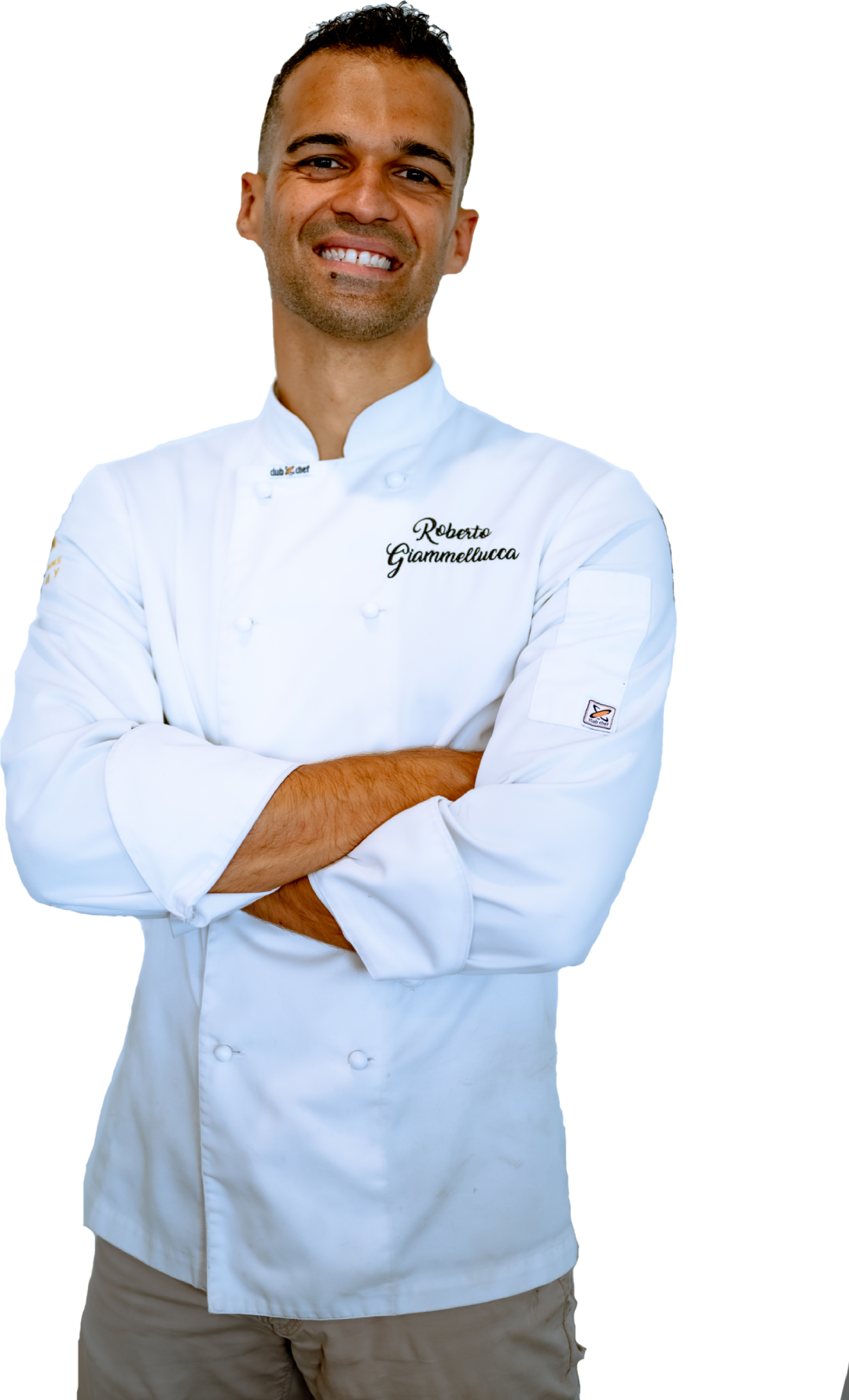 Sourdough Bread Workshop
Sourdough Pizza Class
Pizza Catering
Online Shop
Online Course
Elevate Your Experience with Our Services
Discover Our Wide Range of Services
From learning new skills to catering for events,
we have everything you need for your
next experience
Your One-Stop Baking Haven:
Explore a Curated Collection of
High-Quality Supplies,
From Certified Organic Flour to Sourdough Starter Kits, and Indulge in the Delight of Organic Sourdough Pizza Dough and imported Italian Toppings
Elevate Your Baking Journey Today!
Chef Roberto Giammellucca
Thanks for visiting The Sourdough Science Academy.
This is an idea born from the desire to spread awareness of Sourdough and its health benefits.
When I first started making my own Sourdough Starter it was a success after few trials and this is because I had the knowledge and understanding of wheat flour and its enzymatic composition and I have studied the bacteria's metabolic reactions .
I am a Qualified Italian Pizzaiolo, Chef and Baker, I have been taught to study the Science behind the kneading process of Pizza, Bread and any other kinds of doughs.
I have been experimenting for many years and I am now ready and keen to share the knowledge and my founding with you all.
I will show you how to bake bread, pizza and any other sourdough related goods with the use of natural and organic ingredients and Ancient Grains.
I also love to socialise and share my food with everyone that is why I also offer Pizza Catering for Parties, Birthdays, Functions and Private events. 
Welcome to The Sourdough Science Academy, 
your Sourdough Journey has just started.
I believe that there has never been better time then NOW for 
 learn how to make your own bread , 
learn how to grow you own veggies and trying to be self sufficient as much as possible
With the 
food shortages we see nowadays, 
prices, 
rates and 
inflation going up, 
SAVING Money comes as priority in our daily life and it is a vital skills to protect ourselves.
I am so blessed
to be able to contribute to help people with my knowledge and skills.
This is my main focus with my Academy… helping people having bread on their table at low cost with the maximum health benefits and without the use of expensive equipment.
Are you ready to start baking your own delicious Sourdough Bread?
Join Chef Roberto's Culinary Adventure!
Subscribe for exclusive recipes, insider tips, and special offers from Chef Roberto. Elevate your culinary journey today!
Get Our Bullet Proof SOURDOUGH BREAD Recipe and Method